Most of us do not appreciate the breach of personal space. As human beings, everyone has the right to personal choice and liberty. Hence, under no circumstances should we compromise our privacy, neither in the physical nor digital worlds.
Sometimes, we do not want to let the website or browser know about ourselves. What we search, watch, or read online should be disclosed at our will so that no one can use cookies to know about our choices.
So, our device has enabled us to go incognito. Incognito is a state of being identity-less on the digital platform.
Now, the concern is the procedure to wield it. Many iPhone users are stuck in the problem – How to go incognito mode on iPhone? Well, in this article, we shall try to solve the problem. So, let us dive into the topic of discussion together.
What is incognito mode?
Incognito simply means to conceal identity. So, when you want to browse privately and does not feel secure to be tracked by the browser or websites, you opt for private browsing. It is called incognito mode.
There is a persistent misconception that incognito mode makes you completely anonymous. However, this is not a fact.
If you connect to your office or college wifi, your internet service provider (ISP) can track which websites you visit. Furthermore, if you keep your location on, your location can be tracked. VPN can help to solve this problem.
Why and when should you use incognito?
As you know, incognito mode does not allow the server to track your activities. So, when you need to browse something confidential, you may go incognito. Some people opt incognito mode while streaming illegal links. However, it is not advisable to stream pirated links.
In a nutshell, you go incognito when you need privacy in the digital space.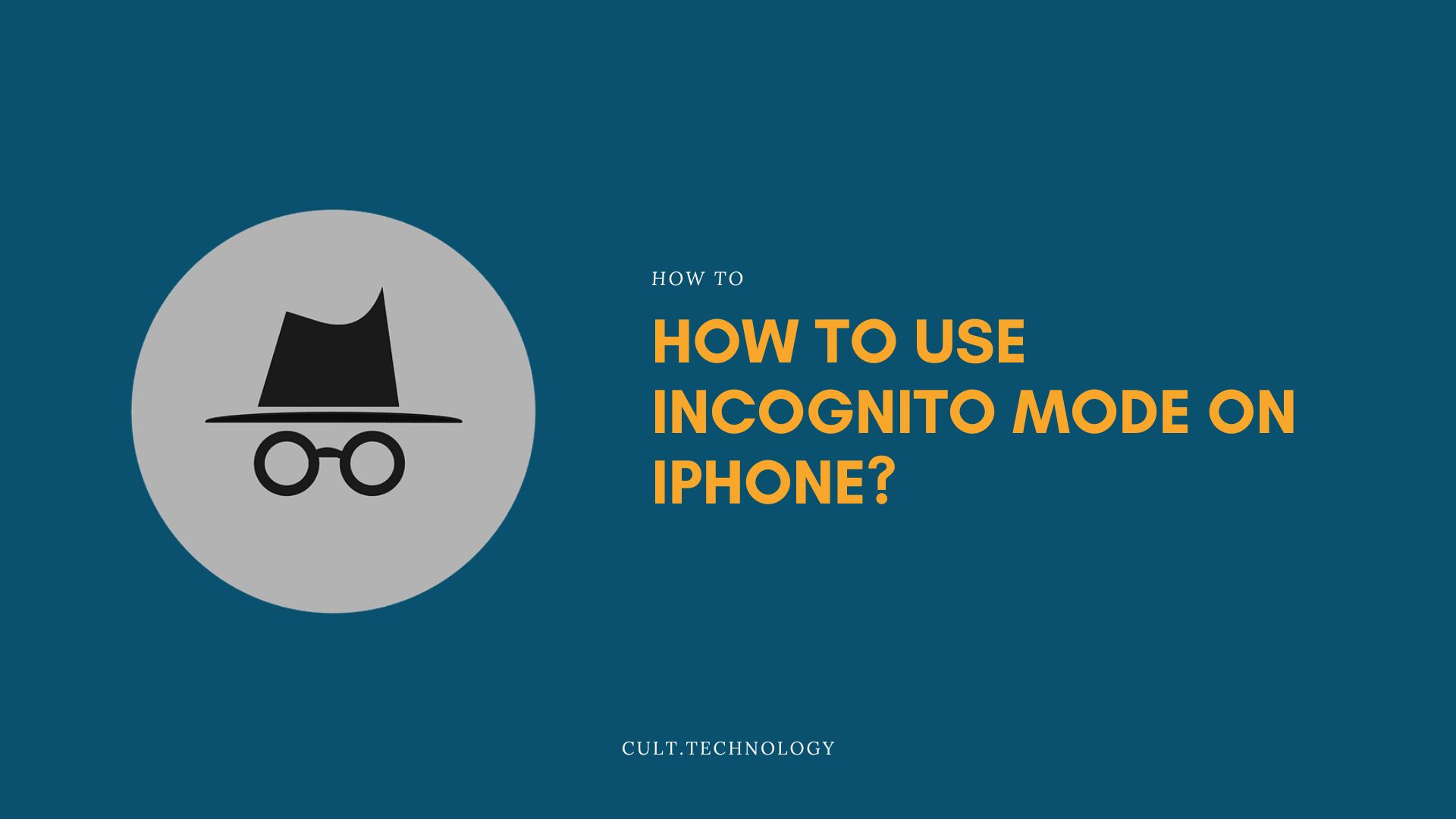 How to go incognito on iPhone?
So, this is going to be our main agenda for the day. In the due course, we shall split up it into several parts, for instance, how to go incognito on Mac, on iPhone, etc. Let us proceed to the topic one at a time.
A. How to go incognito mode on Safari on Mac?
macOS comes with an in-build browser called Safari as you know. Not only macOS but every Apple device's indigenous browser is Safari. Going into incognito mode on Mac is easy. Here is the know-how.
Firstly, launch Safari on your computer and go to 'File' on the second to the left of the top panel.
Now, click on 'New Private Window'. Once you have done this, neither the websites you visit nor Safari will track your activities.
Pertinent to note, there is a short-cut command to bypass the above two steps. Press the Shift + Command +N keys simultaneously. Now you will be able to see a new incognito tab appear on your screen.
How to Exit incognito on Safari on Mac?
While on private browsing, you can simply close the incognito window or Go to 'File' and open a new window.
The shortcut to the process is Command +N.
The black web address bar and message on the screen denote an incognito window.
B. How to go into mode on Mac on Chrome?
Not every Mac users are fond of Safari. Some use Google Chrome as well. So, the question is- how to go incognito on Chrome? Here is the answer.
Launch Google Chrome on your Mac.
Now, look for the gear icon (three vertical dots) at the top right corner of your screen, and click on it
Finally, click on 'New Incognito Window' to enter private browsing.
The shortcut is Command +Shift+ N. The new incognito window will turn black. Moreover, if you want to shield third-party cookies you can toggle on the option 'Block Third-party Cookies'.
How to exit private browsing on Chrome?
You can simply close the incognito window or open a new window by simultaneously pressing Command +N or, you can execute the steps mentioned below-
First of all, click on the gear icon (three vertical dots).
Now, click on 'New Window' to open a new general window.
C. How to go incognito on iPhone on Safari?
Irrespective of the operating system, incognito mode on safari enables users to get the availability of the same features. If you go into incognito mode on iPhone, cookies will not track your activities. The process is less sophisticated than going incognito on Mac. Here is how can you do so-
Priorly, launch the safari app on your iPhone.
On the home interface, tap on the two overlapping squares icon at the bottom right corner of your screen.
Thence, select the start page tab at the bottom of the hovering window.
When the options pop up, tap on the Private tab and tap done on the next window.
Voila! you are done and now you are in private browsing mode. You may receive a message informing the fact.
How to exit incognito on iPhone on Safari?
When you are done with private browsing, follow these steps to exit.
Firstly, tap on the two overlapping square icons and close the incognito window by tapping on the 'X' icon.
Now, tap on the private tab at the bottom of your screen to expand the list of options.
Finally, tap on the start page and you are good to go.
D. How to turn on incognito default mode on iPhone?
There is a default incognito mode on iOS, as in, every window you open on Safari will be incognito by default. You can turn on this feature by following some simple steps. However, there is a problem with this as you can never recover anything you surfed previously.
Firstly, launch the settings app on your iPhone and head to Safari.
Now, head to the privacy and security tab.
Under that tab, you can toggle the block all cookies option on. Moreover, you can hide your IP address from trackers by entering the Hide address tab on the same page.
Furthermore, you can prevent cross-site checking by toggling the option on.
E. How to go incognito on iPad?
Going incognito on iPad is pretty simple. Here is a step-by-step approach mentioned below.
First, open the safari app and tap on the four-square icon in the top right corner.
Now, tap on the start page to expand the list. There tap on private and click on done to complete the process.
Final Words
The article is the result of our efforts to assist you. Therefore, we anticipate that the article came to your service. Share with us any further queries and feedback regarding this. Your attachments are our inspiration. Happy Reading!