Are you looking for new people to make your daily life interesting? If yes, you are at the right place. We all knew about the popular site, Omegle which is a chat platform to spend time with strangers. If you love to talk with different people, you must have explored Omegle once. Millions of people use this online chatting platform worldwide. Today we are going to discuss some of the best sites like Omegle that you can explore to interact with strangers.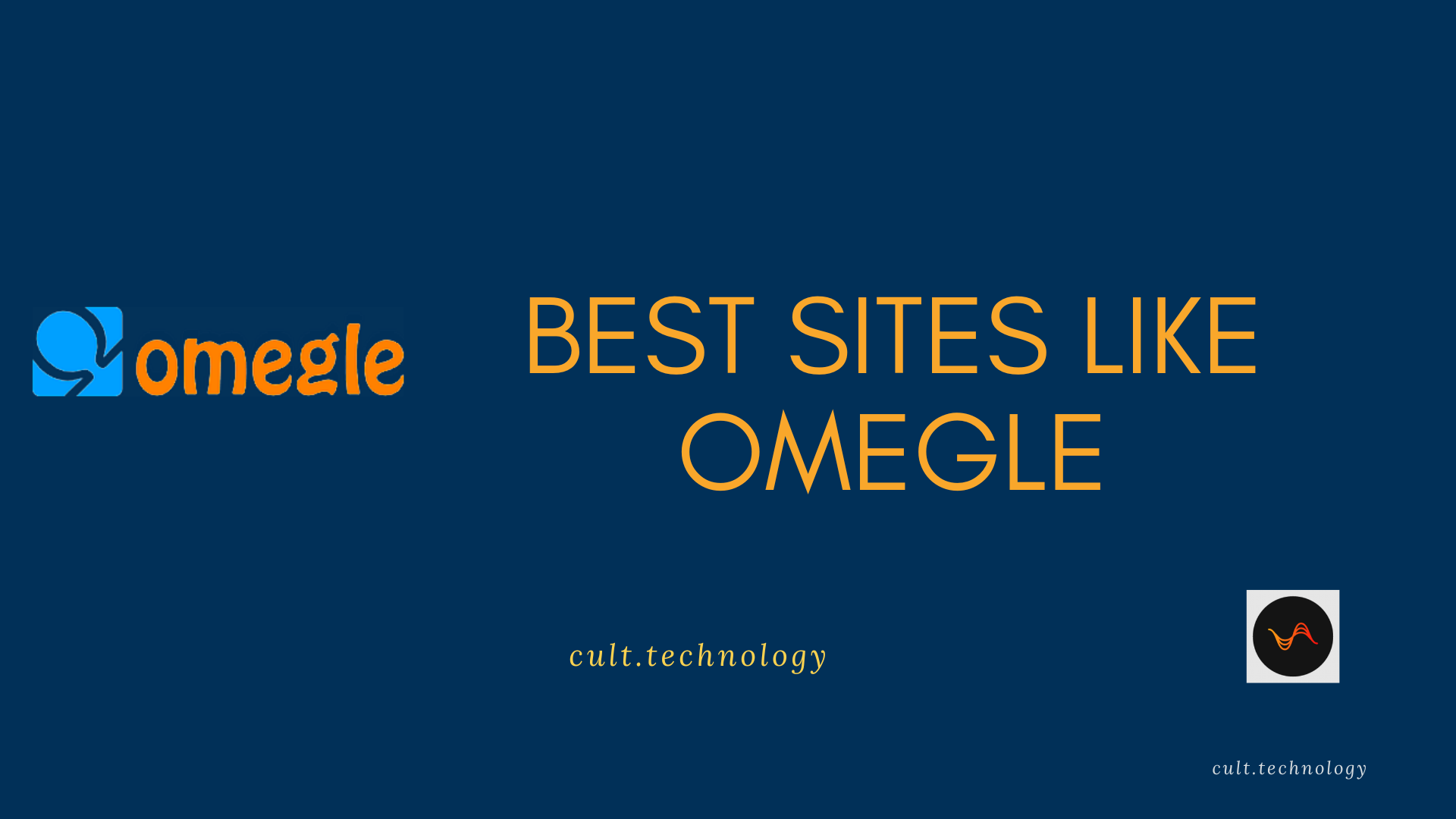 These chat platforms must be helpful for you in case you are fond of new friends and companions.
It is totally up to you if you want to video chat or simply share media with them. You can explore many filters and restriction features on many such sites. This article must help you to gain enough knowledge about new chatting sites.
If you are comfortable with joining strangers and making new friends, you must go through the article. Here you can find the 10 best sites like Omegle to chat with strangers. Hope the discussion may help you to find a suitable site for you!
10 Best sites like Omegle
1. Chathub-
Chathub can be your favourite site if you want to talk to strangers. The site helps you to connect with people speaking about 4 different languages. Some of the features of this site are-
You have to connect with people using a webcam.
Gives you gender filters. You can easily talk to your preferred gender.
It gives you 4 different languages speaking people. So, you do not have to worry about communication.
You can get two modes of connecting with strangers- talk and flirt modes.
Though the site is for 18+ people, you can use it if you are 13+ too with parental permissions.
The site is specially developed for mobile users.
You can avoid connecting with the same person by enabling its 'No multiple match' feature.
You can use it frequently by simply going to browser options and tapping the 'Add to Home Screen' option.
2. Camsurf
Another Omegle alternative site is Camsurf. Millions of users are exploring the application and enjoying connecting with strangers. You can get the following features-
You can use a webcam to connect with strangers. In this case, you can get an option to turn off the sound and text simply by viewing them.
Connects with strangers in a few seconds.
Filters are available to get preferred languages and locations.
If you feel boredom talking to a person, you can select the 'next' option to connect with the next person.
Video chat can be done without logging in to your account.
Provides the best privacy and security services to protect the personal information of users.
The Camsurf application is available for regular users.
3. Chatroulatte
If you want to explore another website like Omegle, you can go through the site named Chatroulatte. Its features are-
You can choose people from different nations like USA, UK, Germany, France, Brazil, Italy, Mexico etc.
Gender filters are available.
Provides 3 quid credits for the conditions lasting more than 5 seconds.
The quick match feature helps you to connect with strangers the moment you enable the webcam.
Provides high-quality video chats.
The site bans users who violate its terms and conditions.
Provides instant help if you need security.
4. Emerald Chat
You can explore the next chat platform site named Emerald Chat. You can securely talk to strangers if you want to end the boredom of daily life. The site provides you with the following features-
Provides 1 on 1 text and video chat modes.
You can start group chats with different people.
Sharing media is easy on this site.
Suitable for mobile users.
Both android and iOS users can explore the site.
Connect with people frequently.
You need to subscribe to Emerald Gold for using the gender filter. Also, you can explore special features by getting the premium version.
This is one of the perfect sites like Omegle.
5. Chat Random
Millions of people are using Chat Random as Omegle Alternatives. The site was launched in 2011 and is gradually getting attention from people around the world. Meeting new people will not be tough for people exploring Chat Random.
Provides gender filters including Male, Female, LGBTQ and couples.
Connects with strangers with a single click.
Provides options to select specific countries.
You can report the person who is violating the rules.
Chat Random application is available in Appstore and Playstore.
6. MeetMe
Another chat platform like Omegle named MeetMe can be your favourite place to spend time. Bother Android and iOS users can explore the MeetMe application. It can be a suitable app to make new friends and share emotions with them. You can get the following features-
About 100+ million people are using the application.
You can meet, chat and go live with strangers easily.
You can sign in with your Facebook account too.
MeetMe Application is available in PlayStore and Appstore.
7. Chatspin
Another popular app for online video meetings is Chatspin. The app was launched in 2015 and billions of users have rated it highly in Playstore. You can get the following features in this application-
You can easily chat with people using a mobile camera.
You can put on face filters.
For changing person, you simply have to swipe right.
You can explore random strangers near your location or worldwide using location filters.
Provides high-quality security to your personal information. Also, you can get tips to chat securely.
Gender filters are available.
Provides special features to VIP users.
The application is available for both Android and Apple users.
8. CooMeet
CooMeet is an amazing Omegle alternative for meeting new people. You can easily turn on your camera and start the 'searching' button to connect with strangers. The following features can help you to know more about the site-
Whether you are an Android or iPhone user, you can explore the CooMeet application easily.
The CooMeet application is available in Appstore and Playstore.
Allows us to connect with strangers from all around the world. You can use filters for language purposes.
Protects all chats with strangers.
About 1 million members are using it.
You can use it for dating purposes too.
9. Fruzo
If you are looking for some unique chat platforms, you can explore Fruzo once. The exciting features of this site enlist it in sites like Omegle.
Provides gender filters.
You can use a webcam for meeting strangers.
Your favourite strangers can be your friends too. You can enlist them in the Friend list.
You can find matches by using age, location and country filters.
Facebook log-in option is available for easy access to chatting.
You can use it for dating purposes as it is known as a dating site too.
10. ChatKi
Millions of users are mad about ChatKi for online meetings with strangers. The best part of this site is you can enjoy instant random video chat by adding your interests. The following feature must increase your knowledge about the chat platform-
Use a gender filter according to your interests.
You can talk to new people cam-to-cam.
Allows you to meet nearby people.
You can use location filters to explore strangers around the world.
Provides unlimited video chats for free.
Available for people of age 18 or above.
Suitable for laptops and mobile phones.
Conclusion
You can explore the above sites if you want to shift from Omegle. Most of them have applications for frequent use. Besides, the features help you to connect with random strangers swiftly. You can explore the premium options too for a  better experience.
You can now explore new people without worrying about privacy policies. But, you must go through the terms and conditions and security services before using any online video chatting platforms. Hope you can find suitable sites from the 10 best Omegle alternatives in the above discussion!