The realm of artificial intelligence (AI) has stretched its tendrils into various aspects of life, including the sphere of creative writing. AI writing tools have proven themselves capable of drafting anything from technical papers to poetry, and they have now ventured into the world of Not Safe for Work (NSFW) content. NSFW AI writers are innovative tools designed to generate adult-themed literature and content. Despite their controversial nature, these platforms have found a niche market in today's digital landscape.
What is AI Writing Technology?
Artificial intelligence writing technology leverages advanced machine learning algorithms to generate human-like text. This technology is powered by language models like GPT-3 or GPT-4. These models are trained on vast datasets from the internet, learning the complexities and nuances of human language. They analyze patterns in the data and predict what comes next in a sequence of words, which enables them to generate relevant and coherent text.
Why NSFW AI Writers?
NSFW AI writers serve a wide array of purposes. Primarily, they are used to generate adult-themed literature, ranging from erotic novels to more explicit content. In the realm of gaming, they can be used to develop mature dialogues and storylines. NSFW AI writers can also generate interactive experiences for virtual reality or adult-themed chatbots. Lastly, they could also serve educational purposes in fields like sex education or therapeutic settings.
Here are some of the notable benefits:
1. Enhanced Creativity: NSFW AI writers can provide unique perspectives or ideas that authors might not have considered, helping to break through creative blocks and enrich the narrative.
2. Efficiency: These AI writers can generate storylines, dialogues, or descriptive scenes rapidly, saving valuable time for authors. They can draft initial content, which writers can then refine and polish to fit their vision.
3. Customization: Many AI writers allow users to customize various elements, including plot themes, characters, and level of explicitness. This feature can help writers to tailor the content according to their needs or the requirements of their target audience.
4. Learning Tool: AI writers can serve as a learning tool for novice authors, offering them examples of how to craft NSFW content tastefully and effectively.
5. Collaboration: Writers can use AI-generated content as a base, collaborating with the AI to co-create stories. This partnership could lead to the creation of narratives that seamlessly blend human creativity with AI capabilities.
6. Experimental Sandbox: NSFW AI writers can function as a sandbox for writers to experiment with different styles, themes, or narrative structures. The feedback from these AI tools can help authors to improve their writing skills.
7. Accessibility: These tools can make the process of writing NSFW content more accessible for authors who might find it challenging or uncomfortable. By providing a structured way to generate such content, AI writers can help authors navigate this tricky genre.
8. Emotional Distance: For authors who may find writing NSFW content emotionally challenging or draining, using AI can provide a level of distance. The AI can handle creating the explicit scenes, which the author can later adapt as necessary.
However, as with any technology, NSFW AI writers should be used responsibly and ethically, keeping in mind the potential implications and sensitivities associated with adult content.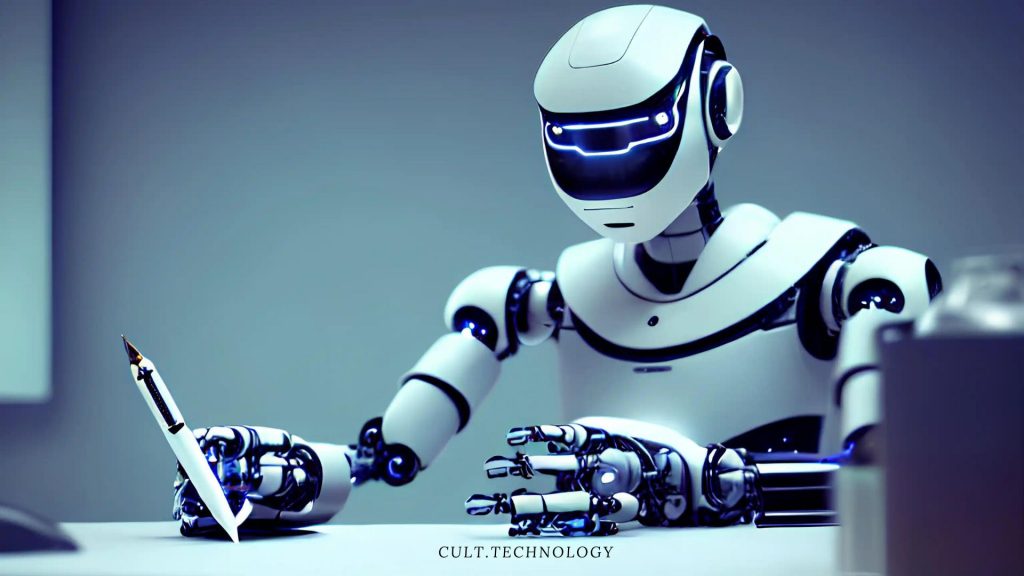 Top 5 NSFW AI Writers
Here is the detailed list and description about the top 5 NSFW AI writers.
1. NovelAI
The advent of artificial intelligence in the literary world has revolutionized the art of storytelling. Among the numerous AI writing platforms available today, NovelAI stands out as a reliable ally for authors interested in generating captivating adult content. While not explicitly designed for NSFW stories, NovelAI's clever algorithms craft provocative narratives with remarkable ease.
User Experience: NovelAI's Interface
NovelAI offers an accessible interface that invites users to explore the potential of AI-assisted writing. Newcomers can experiment with the platform even before creating an account, although this comes with the limitation of not being able to save the generated content. Once registered, however, users can download and keep their creative works for future reference.
One-Time Prompts: Simplified NSFW Content Creation
NovelAI sets itself apart with its simplified process for narrative generation. Unlike competitors that require multiple prompt inputs, NovelAI requires just a single one-time prompt to generate a comprehensive storyline. This streamlined approach spares users the need for continuous input, making the generation of lengthy narratives hassle-free.
Leveraging 'Memory' and 'Author's Note'
For a more customized output, it's recommended that users leave detailed instructions in the 'Memory' and 'Author's Note' sections. These guidelines offer the AI a clearer understanding of the desired storyline, ensuring the resulting narrative aligns with the user's vision.
Choosing Your Writing Assistant: The 'Low Rider' Mode
NovelAI offers various text generators, each with unique writing styles. For crafting NSFW content, the 'Low Rider' mode is highly recommended. Renowned for its dependability and impressive story development capabilities, this mode proves particularly useful for creating engaging adult narratives.
Stretching Your Free Credits
While NovelAI provides a complimentary 50 credits for users to explore its services, there are tips for maximizing this initial offering:
Utilize the platform before registration: By generating stories without an account, users can utilize the first set of 50 credits. Following complete consumption of these, registration provides an additional 50 credits. Note that unused credits will not accumulate upon registration; instead, your credits reset to 50.
Make use of clear instructions: Each 'Send' command costs one credit. By providing clear and direct instructions, users can avoid repeated attempts at content generation, ensuring efficient use of credits.
Below is a brief overview of the subscription options offered by NovelAI. From trial availability to various monthly plans, the platform offers various pricing tiers to accommodate different user needs and budgets.
NovelAI Subscription Options
Trial Available
Monthly Plan: Tablet – $10
Monthly Plan: Scroll Opus – $15
Monthly Plan: Opus – $25
Please note, these prices are accurate as of the time of writing and are subject to change.
Crafting Convincing NSFW Scenes
NovelAI excels at creating realistic, intriguing NSFW scenes. With clear, direct instructions, the AI can produce the desired adult content without wandering off-track or generating unnecessary filler text. By specifying your needs in your prompts, you'll receive precise and relevant outputs without exhausting your credit balance.
2. Holo AI
Holo AI is another impressive tool designed to generate NSFW content. The platform's AI system is based on OpenAI's GPT-3 model, a cutting-edge technology known for its language prediction capabilities and realistic prose generation.
Unlike many AI writing platforms, Holo AI is specifically intended to generate adult content. It offers a wide array of erotic scenarios that are easy to tweak and tailor to your liking, allowing users to get very creative with their NSFW storytelling.
Highlight Features:
Customizability: One of Holo AI's primary features is its high level of customization. Users can specify a wide range of factors for the AI to consider, including the characters' personalities, appearances, environments, and even specific activities they want to include in the story.
Genre Options: Holo AI offers multiple erotic genres to choose from, catering to a wide array of user preferences. From fantasy and romance to more explicit adult genres, Holo AI can generate stories to satisfy various tastes.
AI Guided Prompts: To assist the users in creating their desired narrative, Holo AI provides AI-guided prompts. These can either be used as inspiration or as a springboard to jumpstart the creative process.
Ease of Use: Holo AI boasts a user-friendly interface that is simple and intuitive, making it easy for users to create their desired stories without any technical difficulties.
Despite being an NSFW-focused platform, Holo AI ensures user safety and maintains a strict policy against generating content that involves minors, non-consensual acts, or other illegal activities.
Whether you're an erotic fiction writer seeking inspiration, a developer looking to train an AI on NSFW content, or just someone looking to have fun crafting adult narratives, Holo AI is a platform that caters specifically to your needs.
Pricing Options:
As of the time of writing, Holo AI operates on a subscription-based model. They offer a free trial, after which users can choose from several subscription options to continue using the platform.
3. Pirr
Pirr is another entrant to the realm of NSFW AI writers. This platform has taken the AI writing game up a notch, primarily focusing on generating adult content that can satisfy the narrative requirements of a diverse audience base.
With Pirr, users can create engaging, highly customizable narratives with an erotic touch, while also maintaining the flexibility to guide the AI according to their creative preferences.
Highlight Features:
Highly Customizable Prompts: Pirr offers a wide range of prompt options that allow users to control the narrative's direction. Whether you want a slow-burn romance or a spicy, explicit encounter, you can set the stage accordingly.
Character Creation and Control: Pirr allows users to create and customize characters, including their physical attributes, personality traits, and even the way they interact with other characters. This adds depth and authenticity to the generated content.
Realistic and Engaging Narratives: Leveraging the power of advanced AI technology, Pirr can create narratives that are not just erotic, but also engaging and realistic. It ensures that the stories make sense and are cohesive, providing users with an immersive reading experience.
User-friendly Interface: Pirr's interface is simple and intuitive, making it easy for users to navigate and generate the desired content without any hassle.
Harnessing Pirr.me for Top-notch NSFW Narratives: A Walkthrough
Venturing into the realm of NSFW storytelling is seamless with Pirr.me, thanks to its advanced AI algorithms that blend user inputs and data analysis for tailor-made content creation. Let's break down the process:
Step 1: Providing User Inputs:
Kickstart your Pirr.me experience by giving the AI platform the necessary information. From the type of NSFW content you desire, the thematic elements, targeted audience, to the specific keywords that the narrative should revolve around – these inputs guide the AI to shape a story that fits your needs perfectly.
Step 2: Deep Data Analysis:
Armed with your inputs, Pirr.me then dives into a sea of relevant data. It scans through related content, current social media buzz, and search engine trends to generate insights for your narrative.
Step 3: Content Creation:
Utilizing the provided inputs and insights from the data analysis, Pirr.me starts its creative process. The AI crafts a narrative that encapsulates your specifications while maintaining its appeal for your target audience.
Step 4: Optimization and Delivery:
Pirr.me goes the extra mile by optimizing the generated content. It analyses the crafted narrative, suggests improvements, and upon your approval, lets you download the story in your preferred format (Word document, PDF, or HTML).
With Pirr.me, you have a sophisticated AI tool at your disposal, ready to generate high-quality NSFW content that's customized, engaging, and tailored to captivate your audience.
4. AI Dungeon
AI Dungeon, brought to life by the Seattle-based startup, Latitude, in 2019, is a unique platform that combines the dynamics of a classic tabletop game with the imaginative prowess of AI. The text-based adventure game uses OpenAI's GPT-3 model to generate interactive narratives based on player inputs.
AI Dungeon Interface
If you're a fan of Dungeons and Dragons or are seeking an innovative way to generate NSFW narratives, AI Dungeon can be your go-to tool.
Here's a succinct walkthrough of how to activate its NSFW mode:
Open the platform and click 'Play'.
Click the three-dot menu to access the 'Settings'.
Scroll to 'Global Settings' and select 'Off' under the Safe Mode options.
Remember to confirm that you are over 18 years old. Now, AI Dungeon is ready to weave your desired NSFW stories!
Story Sample:
Using AI Dungeon for NSFW content is easy and fun. You can explore several pre-generated story settings or forge your own. As you provide your desired actions, the AI seamlessly generates responses based on your context and intentions.
Play or Create Button:
One tip to enhance your storytelling journey: If you're unsure of what to input next, hit the 'Enter' button without any text. The generator continues the narrative for you, maintaining the story's momentum.
AI Dungeon is also flexible, allowing you to switch between 'Story', 'Do', and 'Say' tabs, enhancing the AI's understanding of your intended narrative outcome.
Prompt Switch Button:
This leads to the creation of vivid, accurate, and engaging NSFW scenes.
AI Dungeon offers various pricing plans, catering to a range of users. Choose a plan that best suits your requirements and get started with your NSFW storytelling adventure.
| Pricing Plans | Price |
| --- | --- |
| Standard | $4.99 |
| Pro | $7.99 |
| Ultimate | $11.99 |
5. Dreampress AI
DreamPress AI is designed to simplify the process of crafting captivating narratives. By using this AI writer, users can effortlessly generate engaging stories with just a few inputs. Here are some key features and benefits of DreamPress AI:
Key Features and Benefits:
Simplified Process: Just by entering a title, description, genre, and specific tags, you can let the AI generate an engaging narrative.
NSFW Content Generation: While not specifically tailored for NSFW content, DreamPress AI offers an 'erotic' tag. This allows you to weave steamy scenes into your narrative.
Respectful Storytelling Environment: DreamPress AI upholds specific boundaries in its NSFW content. This includes strict prohibitions on portraying underage characters, non-consensual or forced sexual acts, bestiality, and real-life celebrities in any explicit context.
Anti-Piracy Measures: The platform takes a strong stand against law violations, actively identifying and flagging content that infringes copyright laws.
Creating a Story with Dreampress AI:
Token-based Operation: Every use of the text generator consumes one token. This means your token count directly determines the number of times you can use the text generator.
Paid Plan Benefits: DreamPress AI's paid plan grants unlimited tokens and text generation, story ownership rights, and easy downloading capabilities. This is particularly beneficial for frequent users or those aiming to write extensively using AI.
With Dreampress AI, crafting engaging, NSFW stories has never been easier or more accessible. It offers the perfect balance between creative freedom and ethical storytelling, making it a top choice among AI writers for NSFW content.
Free Trial and Pricing
A free trial is available for new users. For continued access and benefits, opt for the Paid Plan priced at $14.39.
Safety and Ethical Considerations
The advent of NSFW AI writers has sparked conversations about safety and ethics. There's the risk of these tools being misused to create inappropriate or illegal content. Additionally, there are concerns about consent and the objectification of characters generated by these AI writers.
To mitigate these issues, most NSFW AI writers employ strict user agreements prohibiting the generation of non-consensual, underage, or otherwise illegal content. However, the enforcement of these guidelines remains a challenge.
It's essential that users and developers of NSFW AI writers approach these tools responsibly, using them for their intended purpose while respecting boundaries and legality.
Frequently Asked Questions
Can all AI writing tools create NSFW content?
Not all AI writing tools are designed to create NSFW content. Some, like NovelAI, DreamPress AI, and Dungeon AI, can create such content, while others, like Holo AI and Pirr.me, don't specialize in this type of content but can be guided to generate it within their content guidelines.
Is it legal to use AI writers to generate NSFW content?
Yes, it is legal to use AI writers for NSFW content as long as the content doesn't violate the specific guidelines set by the platform and the general laws, such as depictions of underage characters, non-consensual acts, or any form of illegal content.
Are there trials available for these NSFW AI Writers?
Yes, most of these AI writing tools offer trials or free versions with certain limitations. For more extensive usage, they offer different paid plans which vary in price and benefits across different platforms.
Can NSFW AI Writers replace human writers in the adult industry?
While NSFW AI Writers are becoming increasingly sophisticated, they can't fully replace human writers. They can help generate ideas, drafts, or complete narratives, but the nuance, cultural understanding, and creativity of human writers are still vital, particularly in adult content that often involves complex emotions and situations.
Conclusion
NSFW AI writers represent a controversial yet innovative application of AI technology. They offer the ability to generate adult-themed content that caters to a range of needs, from entertainment to education. However, as we embrace these new tools, we must not lose sight of the ethical considerations they present. By using these tools responsibly and enforcing stringent guidelines, we can explore the boundaries of AI creativity without crossing into inappropriate territory.
As AI continues to evolve, the potential for more specialized writers like these will undoubtedly grow. We find ourselves on the frontier of a new era of digital content generation, one that requires our careful navigation and thoughtful engagement.