With the ever-evolving landscape of technology, communication has taken a form beyond just words and voice. Messaging apps have revolutionized the way we connect, share, and even work. Amidst this massive transformation, Wizz emerged as a game-changer. But did you know there are many other apps like Wizz that are making waves in the digital space? In this article, we'll unravel some of the best Wizz alternatives and dive deep into what makes them stand out.
Why the Need for Apps Like Wizz?
Global Connectivity: In an age where geographical barriers are diminishing, there's a pressing need for tools that enable seamless communication. Apps similar to Wizz fulfill this gap, allowing users to connect from anywhere, anytime.
Multifunctionality: Today's generation demands more than just text. They want GIFs, stickers, video calls, and more. Messaging apps are no longer just about sending texts; they are complete communication platforms.
Privacy and Security: With growing concerns about online privacy, people are on the lookout for secure platforms. Apps that prioritize user security and data protection are gaining immense popularity.
Why Did Apps Like Wizz Come into the Picture?
The digital age brought about a transformation. With the influx of smartphones and better internet connectivity, there was a void in the market for sophisticated messaging platforms. Wizz, with its advanced features and user-friendly interface, filled this space. However, the vastness of user needs and preferences meant that one app couldn't cater to everyone. This led to the rise of Wizz alternatives, each with its unique offerings.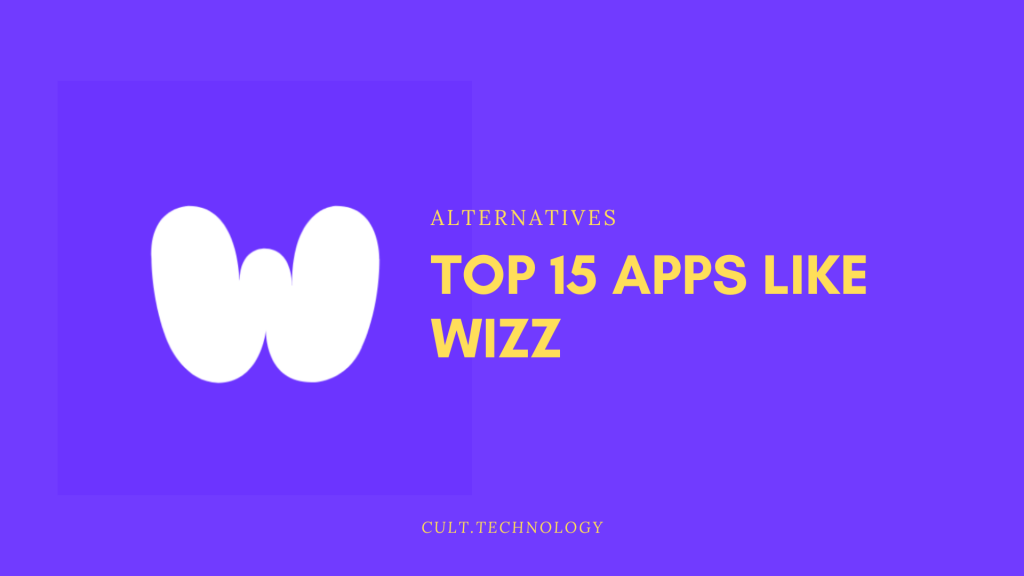 Dive into the World of Wizz Alternatives
1. Moco
Dive into a universe of diverse chat rooms, forums, and vibrant communities with Moco. It's not just about the conversations; it's about the shared experiences, be it through games, voice chats, or shared photos.
Key Features:
Access to hundreds of chat rooms and forums.
Multi-modal chat options: text, voice, and even games.
Profile customization to express your unique personality.
Integrated media sharing for photos and voice notes.
2. Omegle
The grandmaster of random chats, Omegle is where every conversation is an unexpected journey. Engage with strangers across the globe and let every chat be a new story, with apps like omegle.
Key Features:
Random one-on-one chats with users worldwide.
Text and video chat options.
Anonymous chatting for user privacy.
Filter options based on interests.
Visit: Omegle
3. Holla
In the dynamic world of Holla, every second counts. Swipe, match, and dive into video chats that are more than just conversations—they're experiences.
Key Features:
Instant video matching with global users.
Fun filters and effects for engaging chats.
Quick swipe mechanism for new matches.
Secure and moderated environment for user safety.
Visit: Holla
4. BIGO LIVE
Step into the limelight with BIGO LIVE, the platform where your life becomes a broadcast. Engage with fans, connect with friends, and experience live streaming like never before with apps like BIGO Live.
Key Features:
Personal live streaming with interactive features.
Connect and chat with your favorite broadcasters.
In-app games and live PK battles.
Rewarding system for active users and broadcasters.
Join: BIGO LIVE
5. Azar
Azar is your passport to the world. With just a swipe, journey across continents, and engage with diverse cultures. It's more than just a chat—it's a cultural exchange.
Key Features:
Connect with users from over 190 countries.
Instant text translation for seamless conversations.
User-friendly interface with easy swipe matching.
Secure and moderated environment.
visit: Azar
6. ChatBlitz
ChatBlitz, hailed as the future of instant messaging, brings together people from all corners of the world. With its innovative features, it not only bridges communication gaps but also offers a rich chatting experience.
Key Features:
Instant messaging with real-time translation, supporting over 50 languages.
Group chats with up to 500 members and advanced admin controls.
Customizable themes, night mode, and personalized sticker packs.
Integrated cloud storage for media and document sharing.
Scheduled messages and self-destructive texts for added privacy.
Stats:
Over 10 million downloads.
Rated 4.5 out of 5 on the App Store.
7. WhisperMe
Prioritizing user privacy, WhisperMe emerges as a leading encrypted messaging platform. It ensures that every whisper, every emotion, and every secret shared remains just that – a secret.
Key Features:
End-to-end encryption ensuring maximum privacy and security.
Voice notes with noise cancellation and background sound enhancers.
Animated stickers, GIF support, and interactive emojis.
Incognito mode for anonymous chatting.
Integrated payment system for easy money transfers within chats.
Stats:
50 million active users monthly.
Rated 4.7 out of 5 on Google Play.
8. GlobaChat
Stepping beyond traditional messaging, GlobaChat offers an immersive experience. Whether you're chatting in virtual reality or competing in an in-app game, GlobaChat ensures every conversation is an adventure.
Key Features:
Multi-platform support including desktop, tablets, and even VR headsets.
Built-in games, chatbots, and interactive quizzes.
Virtual reality (VR) chat rooms for a 3D chat experience.
Advanced media sharing with video previews and music integration.
Location-based chats to connect with nearby users.
Stats:
Over 5 million registered users.
Winner of the 'Best Messaging App' award 2022.
9. NovaTalk
NovaTalk is more than just a messaging app; it's a social experience. Designed with the modern user in mind, it combines the best of communication with social networking features.
Key Features:
Seamless text, voice, and video chat options.
Personalized news feed based on your interests and contacts.
Stories feature allowing users to share moments from their day.
Public chat rooms on various topics and interests.
Advanced spam and bot protection for a safer user experience.
Stats:
25 million downloads worldwide.
Rated 4.6 out of 5 on the App Store.
10. ChatRandom
Delve into the world of unpredictability with ChatRandom. Every chat is a fresh start, a new story, and an exciting encounter. From one-on-one chats to multi-chat rooms, it's a carnival of intriguing conversations.
Key Features:
Instant random video chats with global strangers.
Filters for location and language preferences.
Multi-chat rooms for a diverse chat experience.
User-friendly interface with smooth navigation.
Engage: ChatRadom
11. Wink
With just a Wink, you're introduced to a world of potential friends. Swipe, match, and embark on new friendships, with each interaction being a step towards expanding your social horizon.
Key Features:
Easy swipe mechanism for friend discovery.
Integration with Snapchat for enhanced connectivity.
Interactive user profiles showcasing interests.
Safe and moderated environment for younger users.
12. Monkey Chat
Dive into the world of timed interactions with Monkey Chat. Every chat session is a race against time, ensuring you make the most of every second. It's about quick connections, fun interactions, and instant memories.
Key Features:
Timed video chat sessions for quick interactions.
Text chat and virtual gift features.
Wide user base for diverse connections.
User profiles showcasing interests and hobbies.
Join the Fun: Monkey Chat
13. Just Talk
Just Talk is where conversations come alive. Whether it's a family catch-up, a group study session, or just a casual chat, it offers a versatile platform with an array of interactive features.
Key Features:
Multi-mode chats: one-on-one and groups.
Interactive features like doodles and in-chat games.
End-to-end encryption for secure conversations.
Cross-platform support for wider accessibility.
[apbox appstore id627958823]
14. Wave Chat App
Ride the wave of live interactions with Wave Chat App. From intimate one-on-one video chats to broadcasting your moments to the world, every interaction is a splash of excitement.
Key Features:
Dual chat modes: private and live stream.
Collection of filters and stickers for creative chats.
User-friendly interface with intuitive controls.
Engaging community with user-generated content.
15. Swipr
Swipr turns networking into a playful game. With every swipe, you're introduced to potential friends from all corners of the world. Engage, chat, and even earn rewards just by building connections.
Key Features:
Innovative swipe feature for friend discovery.
Integrated reward system for active users.
Diverse user base for multicultural interactions.
Secure chat environment with user privacy features.
Frequently Asked Questions
Conclusion
The world of messaging apps is vast and varied. With numerous apps like Wizz available in the market, each one brings its own flavor and set of features to the table. From professional networking to playful interactions, from clear video calls to voice-dominated platforms, there's something out there for everyone. Explore these Wizz alternatives and find the one that resonates with your communication needs.