Looking for a simple way to Delete Ola account or delete the ride history on Ola? We've got you covered here in this stepwise guide.
All of us thank tech giants to make cab services at our fingertips. It is a convenient, time-saving, and efficient method to hire a car for your ride. Ola is one of such tech giant cab services. However, today we are about to keep our agenda on the opposite world i.e. how to stop being beneficiaries of cab services. We are dedicated to a particular company today viz. Ola Cab Service.
It is a matter of minutes to open an Ola account but the company does not easily allow consumers to delete their accounts. You have to go through a lengthy process to delete your account. In this article, we will be leading you to the path called how to delete Ola account & how to delete Ola ride history. But prior to everything, let us get acquainted with the aforesaid company in the following segment.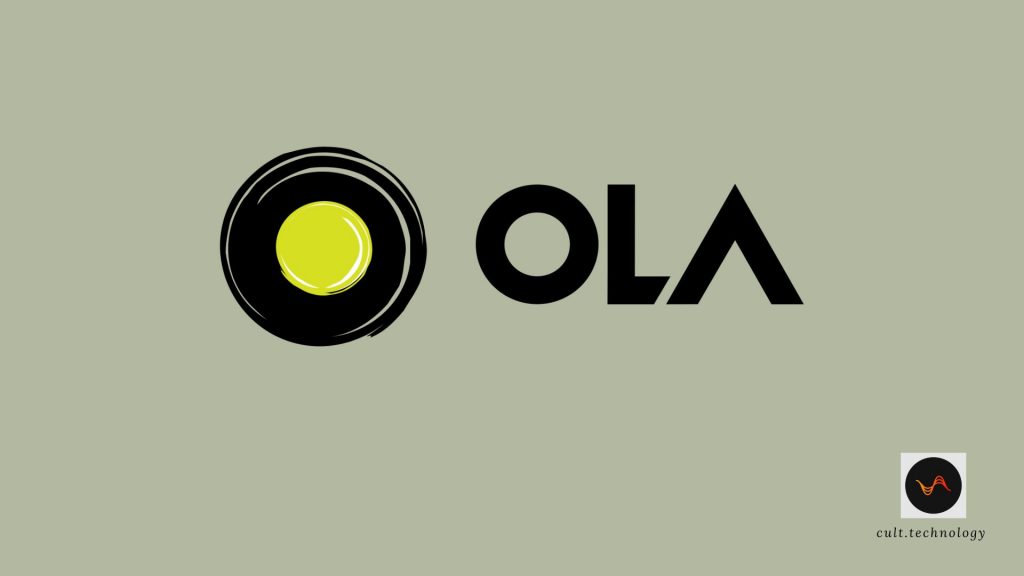 Ola Cabs – How did it start?
OLA is India's largest ride-sharing service platform that serves around 250+ cities across Australia, the UK, New Zealand and India. Headquartered in Bangalore, Karnataka, the company became one of the largest mobility platforms in the world.
History – OLA cab services were established in India in December 2010. Soon, it became the largest mobility company in India due to its affordable priced services. It extended its services to Australia and New Zealand in January 2018 and September 2018 respectively. Later, in March 2019, OLA services were launched in the UK. The CEO of OLA company is Bhavish Aggarwal and CTO is Ankit Bhati.
Cab Service Features– OLA cabs are giving some exciting features so that people can get easy access to vehicles.
It gives 24/7 services with choices of vehicles according to the passenger.
It offers bikes, auto-rickshaws, cabs, and mitred taxis to millions of customers. All are available to comfort the customers, From normal cars to luxury ones.
The drivers are well-trained on account of customers' safety.
Free wi-fi is available in the cabs for easy access to the internet.
An emergency alert button(SOS) and live tracking systems are available to provide extra safety services.
The membership program is available to ride at extremely low fares.
For weekend night-outs, tours, meetings, etc., rental chauffeur-driven AC cars are available at affordable prices.
Other Services –
Ola Fleet – OLA cabs are now leasing their cabs to partnered drivers.
OLA Food – They operate 50 cloud kitchens along with their flagship brand named Khichdi Experiment around six cities.
OLA Dash – By November 2021, OLA is giving quick delivery services of groceries and essentials in Bangalore. Now, 200 dark stores are set up in 9 cities.
OLA Financial Services – It gives mobile payments and wallet product Services called OLA Money. Also, insurance, credit cards, and vehicles loans are offered by them.
OLA Cars – They launched a new and pre-owned car marketplace. About 30 cities are getting the facility.
How to delete Ola account & ride history:
Once the Ola account is deleted permanently, you will not be able to get the data or the ride history associated with your account. So please take the ride history or the account details backup before you proceed with the account deletion.
Now let's start with the main topic i.e. how to delete Ola account. There are two ways to do that viz. by emailing the Ola team and by calling customer care. Both the ways will be elucidated.
Method 1# By Emailing the Ola Team
Firstly, sign in to the Gmail account that is registered on the Ola database.

Go to the compose mail section to create a new mail.

At the place of the recipient type 

[email protected]

or 

[email protected]

.

Reiterate the subject of the mail in the subject section. You can mention it as 'Delete the Ola Account registered with this email' or 'Block my Ola account regarding this email id' or 'Delete my Ola riding history'

Now type the mail body. A sample of the body is provided below for your convenience. Remember one thing if you are writing on your own, this mail body must be developed as an official or formal mail.

Send the mail and wait for a response.

On getting received, you will be given a reply from the Ola team. This process may take up to 3-5 working days.

After the approval of your request, you will receive a confirmation mail.

Now comes the part convincing you to keep the account from the company's end. You have to remain rigid throughout this part.

On the question of 

how to delete Ola ride history 

only,

 

you have to write this sentence in the subject section. In general, your ride history gets automatically deleted if your Ola account is deleted permanently.
Format of the body of the mail
Dear Ola Team,
This is my approach as a beneficiary of terrific services provided by your company. I have an account named < > and I am more than content with your company. But as of now, I am unable to continue to be a beneficiary and want to delete my aforesaid account for the following reasons < your reasons>. As a responsible citizen, I am concerned about my privacy and the security of vulnerable personal data, henceforth, I want every data related to the aforesaid account to be erased from the company database.
Kindly guide me through the official procedure of how to delete Ola account & Ola ride history. I am attaching all the credentials and information for the identification of my account and your sincere consideration. In case you need more details regarding the account, you can contact this email address.
With regards
Name: < Your Full Name >
Contact No: < Mobile Number (preferably the number synced with your registered email id) >
Registered Email ID: < email ID >
Method 2# Delete Ola account By calling Customer Support
You can call Ola customer support on 01204857900 and request to delete the Ola account. This is the customer support number for India in English. You can get guidance on how to delete Ola account. Your language should be firm and formal. Although you can experience high traffic in reaching Ola customer support. So, it is suggested to follow the former procedure.
Anticipate, we have provided every minute detail in this article in layman's language. Your every query has been addressed. Deleting Ola accounts and how to delete ride history in ola – is a tricky method that needs to the point technical knowledge and we are happy to help. It will be our success if you get succeeded to delete the Ola account and riding history by going through our article. Happy reading! For more updates, follow cult.technology!!
FAQ's
Q. Can I delete my Ola account and ride history at the same time?
A. Yes, once you delete your Ola account permanently, your ride history associated with the account will also be deleted.
Q. How long does it take for the Ola support team to respond to my account deletion request?
A. It may take up to 3-5 working days for the Ola support team to respond to your account deletion request.
Q. Can I delete only my ride history without deleting my Ola account?
A. To delete only your ride history, you can mention this specifically in your email to the Ola support team. However, ride history typically gets deleted automatically when you delete your Ola account permanently.
Q. What information do I need to provide when requesting account deletion via email?
A. When requesting account deletion via email, you should provide your full name, contact number, and registered email ID. Make sure your email is written in a formal and professional manner.
Q. Can I recover my Ola account after it has been deleted?
A. No, once your Ola account has been deleted permanently, you won't be able to recover the data or ride history associated with that account.
Q. Can I contact Ola customer support via phone to delete my account?
A. Yes, you can call Ola customer support at 01204857900 (India, in English) to request account deletion. However, high call volumes might make it challenging to reach them, so emailing the support team might be a more reliable method.
Conclusion
In conclusion, deleting your Ola account and ride history can be achieved through two main methods: emailing the Ola support team or contacting customer support via phone. By following the step-by-step instructions provided in our guide, you can successfully delete your account and ride history while ensuring the protection of your personal information. Remember to back up any important ride details before proceeding with account deletion. Stay up-to-date on technology updates and more by following cult.technology!