Wanted to check how would like with a buzz cut without having one? You're in the place, keep reading.
The old and immortal buzz cut is carried by a lot of celebrities, and it is easy to carry and brings you a lot of conveniences. The buzz cut gains a lot of attention from the viewers, but it is not meant for everyone.
The buzz cut is easy to maintain and doesn't require a lot of maintenance, well It requires minimum care and touch-ups but it's manageable. In this world of social media, where looks are being fantasized like never before, everyone wants to look their best.
The cool dude culture is being celebrated, and people are experimenting with their looks and personalities. Going for a buzz cut can backfire on you, which means it might not be suitable for you. And once it's done, there's no way back right?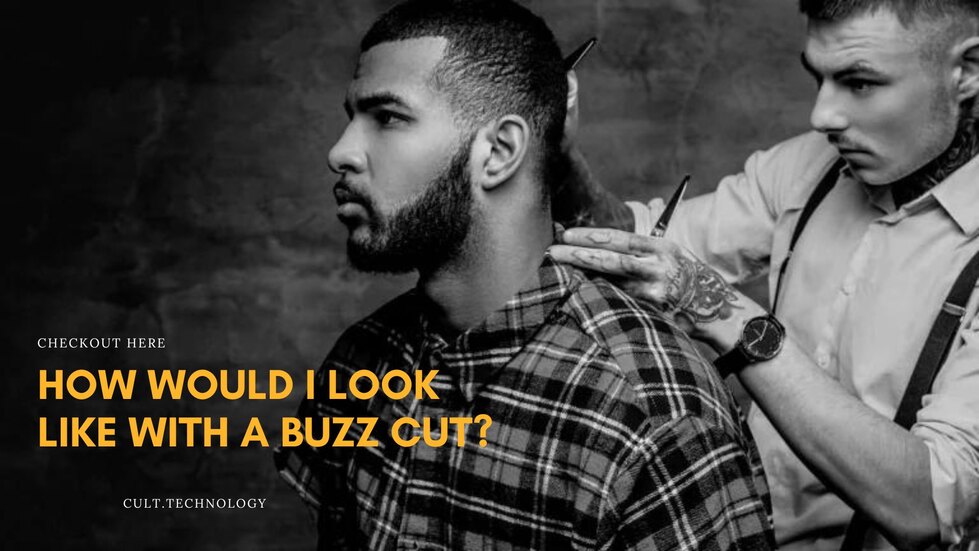 Going for the buzz cut means you will be next to a bald head, and to come back to normal you would probably need to wait for a few weeks. The typical buzz cut goes with faded sides and very short hair on the top. Being a man, you would want to opt for the buzz cut, because of the sharpness it can bring to your face and the entire persona.
It is easy to wash, and easy to carry, and there is no hair falling onto your face or eyes, that is a beautiful place to be, right?
However, as discussed buzz cut is not for everyone, depending on your facial structure you should decide to go for it. For guys with broad heads, it might not be the ideal option, guys with narrow faces can probably look dope with a buzz cut.
But still, there can be confusion and you want to ensure that the buzz cut will suit you. Be at peace, in this post we are going to discuss a few ways through which you can find out what would you look like with a buzz cut using Buzz cut filters. So, keep reading this post to find out how you would look with a buzz cut without actually having a buzz cut.
Want to try out a different hair style today? Try out this Random Hair Color Generator.
What would I look like with a buzz cut?
We have compiled a few ways to help you interpret how you would look with a buzz cut. Going for a buzz cut means you will be almost shaving your head, and hair is one of the primary units of your appearance it is a wise move to see how you would look with a buzz cut.
Well, there are several types of buzz cuts, and you can choose according to your facial shape. The length and intensity of the fade differ for every individual. So, let's discuss the ways to find out.
1. Use the filter on Snapchat and Tiktok
You can find plenty of filters on snapchat and Tiktok. Different creators can create several filters. If you are a snapchat or a Tiktok user, then you might know about the filter thing.
To use buzz cut filter on Snapchat:
Open Snapchat app on your mobile.
Tap on the Smiley emoji to access the Filters
Scroll right till you find the Buzz Cut Filter on Snapchat.
You can also simply navigate to the filter section and search for the buzz cut filter, and the search results will show you the list of filters with different colors and graphics. One of the popular filters on snapchat is the bald head filter, you can simply search for your preferred style and perform a search for it.
The same thing goes with tiktok and Snapchat filters, you can get an idea of how you would look with a buzz cut and not the exact look. But this can help you decide whether to opt for a buzz cut or not.
2. Checkout apps to see how would you look with Buzzed head
Several applications can help you determine how you would look with a buzz cut. Of course, they can't give you the exact idea of the buzz cut, but you can somewhat get the gist of what would you look like with a buzz cut.
These apps contain the filter and you can even customize them as per your preference.
There are applications like Bald Booth and Make Me Bald that will help you in determining whether buzz cut is for you or not. While using these apps is extremely easy, don't completely rely on these applications, as they show you the probability of how you would look and not the exact scenario.
3. Consult your barber
The best and the most qualified person who can advise you in this situation. Depending on your face shape your barber can suggest you several hairstyles and he can even help you understand how you would look with a buzz cut.
You can even ask for pictures of different buzz cuts, and ask him to suggest one depending on your facial structure. He can even show you the pictures that are closest to your facial shape and help you interpret the buzz-cut situation for you
4. Visualize
The other best thing that will help you decide whether to go for a buzz cut or not. Simply choose a buzz-cut style you want to go for and close your eyes and visualize yourself in that buzz-cut look, now does it look good? Are you liking yourself?
It is as simple as that, if you are good with visualization then you can interpret the exact look and that will help you decide whether to go for the buzz cut or not. You can try this technique before choosing the clothes, shoes, and almost everything that determines your appearance. This will help you avoid future regrets and a lot of time.
These are the ways that can help you find out how you would look with a buzz cut. However, nothing will show you the exact thing, it is up to you to make a choice. Finally, if you want it, go for it.
Celebrities with Buzz Cuts:
When pondering over the bold move to a buzz cut, looking to celebrities who've gracefully sported this look can be quite the inspiration. It's amazing to see how a plethora of stars have embraced the buzz cut, each adding their unique twist and style to it.
1. Zayn Malik:
Zayn Malik, the artist known for his daring and ever-evolving hairstyles, rocked the buzz cut with such ease and elegance. His approach to the buzz cut was chic and sophisticated, proving that this style can be as classy as it is bold.
2. Kristen Stewart: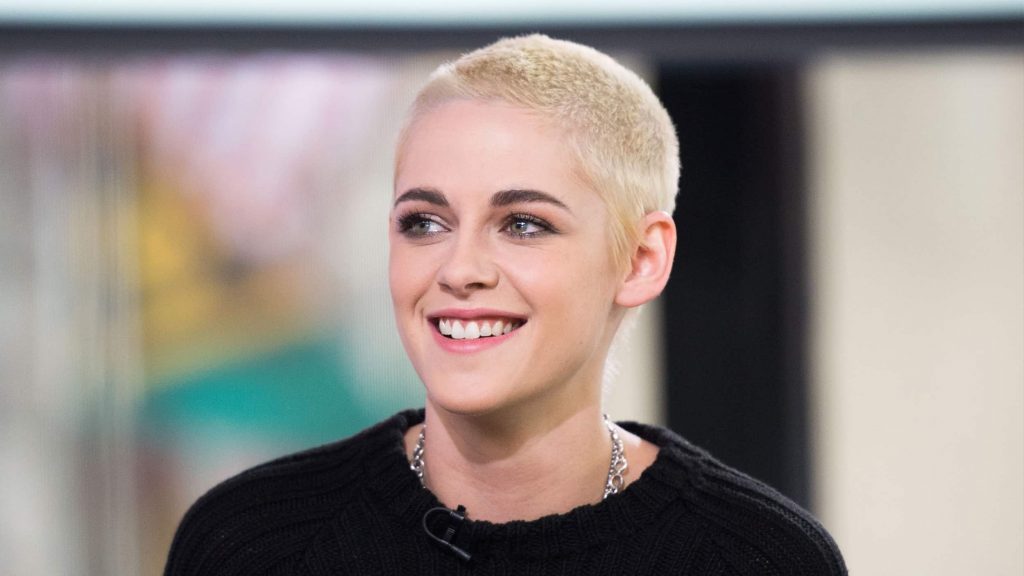 Kristen Stewart smashed stereotypes with her platinum blonde buzz cut. Her fearless choice spoke volumes about breaking the mold and embracing one's true self. Her buzz cut showcased her strong features and added an edgy and rebellious vibe to her look.
3. Cara Delevingne:
Cara Delevingne, known for her dynamic fashion sense, took the fashion world by storm with her shimmering silver buzz cut. It added an avant-garde elegance to her look, highlighting her sharp features and captivating eyes. It was a dazzling display of beauty in nonconformity.
4. Michael Jordan: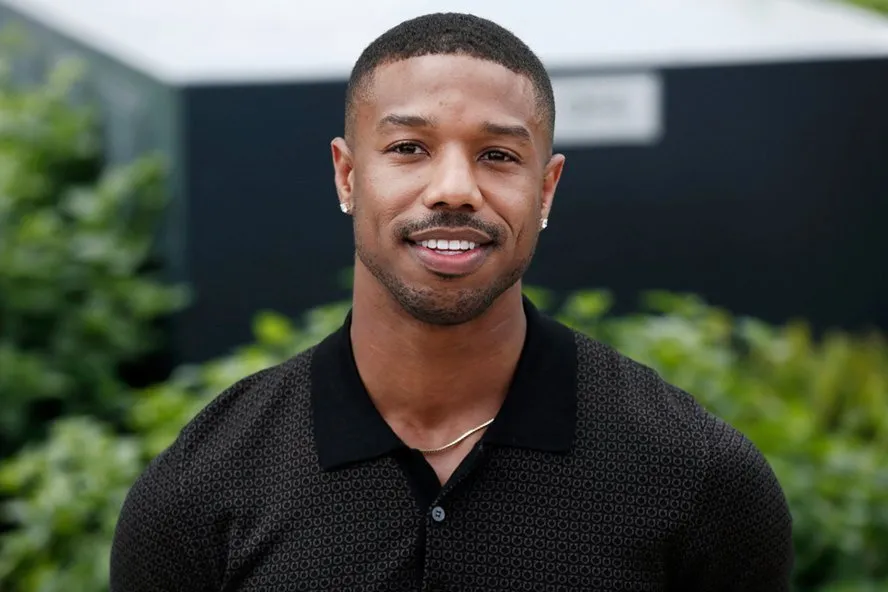 Basketball legend Michael Jordan made the buzz cut iconic during the '90s. His clean and concise buzz cut became a symbol of focus and determination. It illustrated that sometimes, less is more, and simplicity can be striking.
5. Danai Gurira: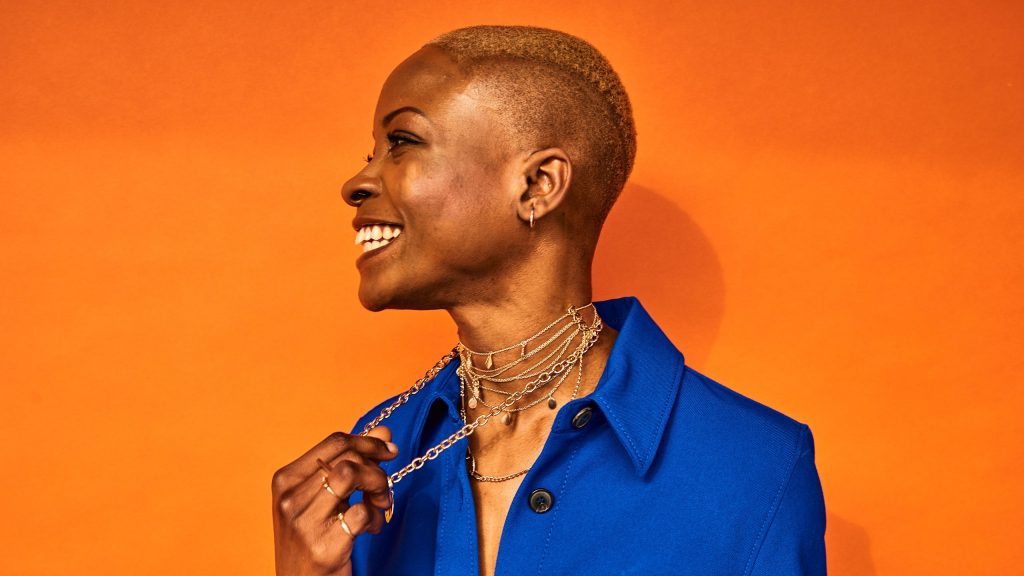 Actress Danai Gurira exudes strength and elegance with her buzz cut. It accentuates her radiant smile and confident demeanor. Her look is a beautiful reminder that femininity comes in myriad forms and that each one is worth celebrating.
Conclusion:
These celebrities have shown us that the buzz cut is not just a hairstyle; it's a reflection of one's personality and beliefs. It can be bold or subtle, rebellious or sophisticated, but it's always uniquely you. Whether you're looking for a fresh start, a style revolution, or just a low-maintenance hairstyle, the buzz cut is a versatile option that can be as individual as the person wearing it.
Remember, the power of a buzz cut lies in its ability to reveal, not conceal. It's about showcasing your features, your style, and most importantly, your confidence. So if you're inspired by these celebrities and feel the buzz calling, why not take the plunge and make a statement of your own?
Concluding words
We are living in a social media culture where looks are being fantasized and everybody wants to look their best. Hair being one of the primary units of your appearance, it gets bouncy to switch to a new hairstyle.
However, the popular buzz cut is not for everyone, but once every guy gets mesmerized by seeing another guy nailing the buzz cut look, and decides on getting the same hairstyle. But buzz cut might not be for him.
In this case, we have listed a few ways to help you determine the closest look of a buzz cut on you. You can try these ways to decide whether to go for a buzz cut or not.
So, this was our post on what would you look like with a buzz cut. We hope you found this post helpful and informative.