Amazon prime is a popular service that is provided by Amazon. People subscribe to Amazon prime using their debit or credit cards. However, sometimes they might need to change the existing payment method. So, in this post, we're going to discuss how to change the payment method on Amazon prime.
Amazon the successful e-commerce company provides a heap of services. Apart from successfully delivering products at doorsteps, Amazon has left its mark in the field of entertainment too.
With multiple services like Amazon prime video, Amazon prime music, and Amazon web services, the e-commerce giant has made its mark in many sectors.
In this post, we're going to talk about how to change the payment method in Amazon prime. But before that let's find out what is Amazon prime.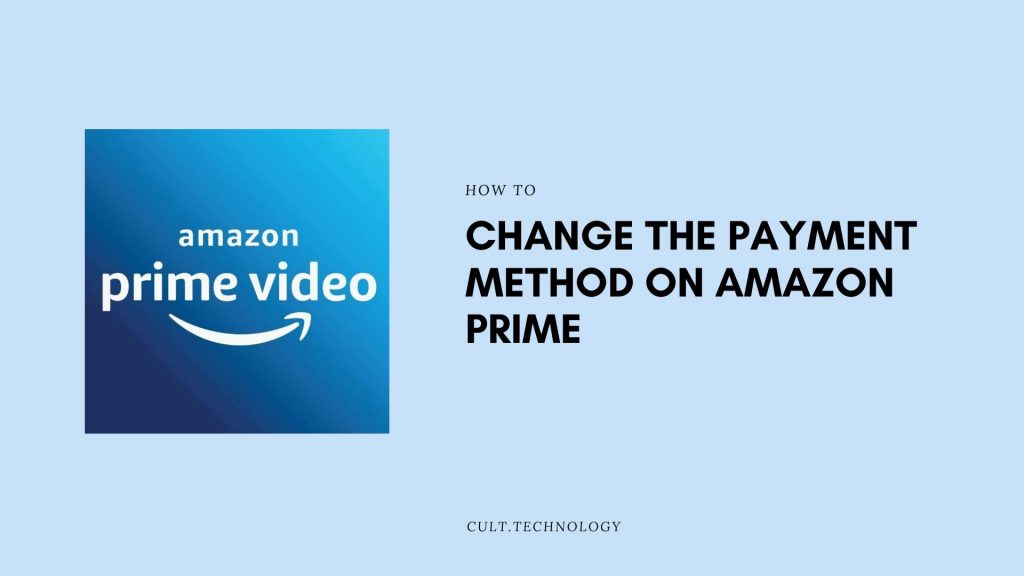 What is Amazon Prime?
Amazon provides an option to subscribe to its prime membership at a certain cost. Amazon Prime memberships ensure faster delivery of products, users also get access to the popular streaming service Amazon prime video. Apart from this users can also access Amazon prime music.
Amazon prime has been a popular service that was rolled out by Amazon to attract users, and since then the tech giant had been successful in doing so. Amazon prime's most successful part is Amazon prime video.
It is known for its original content, the company has been burning a lot of cash in producing the originals, which turns out to be admired by millions of people.
Amazon prime video caters to the worldwide population and releases personalized content based on the region. Every year the streaming service releases movies, web series, and much more that are being loved by the masses.
Apart from this Amazon prime membership grants access to Amazon prime music, which is a library for millions of songs, which you can play and download without ad interruptions.
Amazon Prime membership is a package of entertainment and convenience. But let's discuss the query a lot of users face. How to change the payment method on Amazon prime video? Some Amazon's, change the payment method?
How to change the payment method on Amazon prime video?
There can be several reasons for you to change payment on Amazon prime video. Whether your card has been lost or expired, you need to change your existing payment methods to ensure that your services keep working.
You can add a new payment method on Amazon prime or you can edit an existing payment method. The process is simple to do any of these. Here's how you can change your payment method on the amazon prime video
Use a web browser and log in to Amazon prime video
On the top right corner, click on the gear option
Navigate to the payment settings
In the "Settings" option you'll see the "Account" tab
Click on the "Account" tab and you'll see all your payment methods
You can simply add a new payment method or edit an existing one.
To add a new payment method, you can enter the required details and proceed further
In the end, you can select the payment method you want to proceed with(if you've added multiple payments method)
You can follow the above-mentioned steps to add, edit or delete the payment method.
Also Read: How to Watch Amazon Prime on Samsung Smart TV?
Frequently Asked Questions
Can I add more than one payment method to my Amazon Prime account?
Yes, you can add multiple payment methods to your Amazon Prime account. However, only one can be set as the default for your purchases.
What payment methods are accepted on Amazon Prime?
Amazon Prime accepts a range of payment methods including credit cards, debit cards, and Amazon gift cards. Certain restrictions may apply based on your location.
What happens if my payment method fails on Amazon Prime?
If your payment method fails, Amazon Prime may try to process the payment with another payment method linked to your account. If all methods fail, your order may be cancelled, and you'll need to update your payment information.
Can I change my payment method on Amazon Prime after placing an order?
After placing an order on Amazon Prime, you can change the payment method only if your item hasn't entered the shipping process yet. You can do this by going to 'Your Orders', selecting the order, and then 'Order Details' to change the payment method.
Conclusion
You can use the steps mentioned above to change the payment methods on Amazon prime or Amazon prime video. However, changing the payment method in any of these platforms will automatically change it for the other one.
We hope you found our post on how to change payment methods on amazon prime video helpful and informative