This guide is to check which Fitbit version you have. Fitbit is a popular wearable fitness brand with a lot of models released. So in this article, we will walk you through a different ways to check which Fibit you have.
While fulfilling our daily targets and maintaining hectic schedules in life, we lack to give attention to the most important thing, which is health. Technology has lightened our world with fabulous inventions. Such a useful gadget is Fitbit which can help you to maintain your good health in some trendy ways.
Fitbit is a small, waist-worn health tracker device that helps to track steps. The new additions to this gadget also allow you to check your heart rate, amount of calories burned etc. Many Fitbit works as smartwatches too.
If you are a pro at using a Fitbit, you must know about its model details. Besides, if you want to exchange your Fitbit for a new one you must gain some knowledge about it. In this article, you can have a clear idea about how to know which Fitbit you have.
What are the different Fitbit models available?
Fitbit is a popular brand in fitness watches and trackers with a lot of different models released. The initial model was released on 2009. It is a simple clip like waistband designed to track the steps and other basic features like calories burned and other common metrics. Here are the popular Fitbit models available in the market.
Fitbit Watches:
Fitbit Sense – It's a budget friendly fitness tracker with basic features for fitness and monitoring. You will also get 6 months free Fitbit Premium membership with Fitbit Inspire 2 model.
Fitbit Sense 2 – This is re-modelled version to Fitbit Sense and most of the features are almost same as the Sense model.
Fitbit Versa 3- Fitbit Versa is a advanced version with ECG tracking and all the other health metrics along with all the other features available in Sense models.
Fitbit Versa 4 – Fitbit Versa 4 is successor to Versa 3 with ECG tracking, GPS connectivity and even mobile payments along with all the other features available in Sense models.
Fitbit Trackers:
Fitbit Inspire 2
Fitbit Inspire 3
Fitbit Luxe
Fitbit Charge 5
Fitbit Luxe Special Edition
Given there are a lot of models available, if some comes to you and asks which model of Fitbit tracker you have, it would be embarrassing to answer with I don't know 😀
How do I know which Fitbit I have?
If you are interested to know which Fitbit you have, you must go through the whole discussion. You must try some easy methods before choosing the technical paths.
You must find your Fitbit box where you can find the model number of the device. In case your Fitbit is not too old, the package or box must be placed in your home. You can easily find the model number right in it. You can find some instruction paper where you might get the model details too.
Another easy option to know which Fitbit you have is by checking the order details of your device. The option must solve the issue of most Fitbit users as we are now habituated to online shopping. You can find the model details on the page where you bought it.
If the aforesaid options are not working for you, you can still go for other paths to know about your Fitbit model details. When your health tracker is too old to use and you want to get yourself a new one, you must sell it. You must know about the model details of your health tracker if you want to sell it. In such a case, it is normal that you have lost the Fitbit package or box. Here we have described some technical methods to know which Fitbit you have–
Opening the Fitbit App
If your fitness tracker is attached to your cell phone, you can go through the following steps-
Download and install the Fitbit application on your mobile phone.
Sign in to your account and select the 'profile' icon present at the top left corner of the page. You can find the device connected to your account.
Now, you can see the model name of your Fitbit.
For getting the model number of the device, you can now google the Model number by entering your Fitbit model name.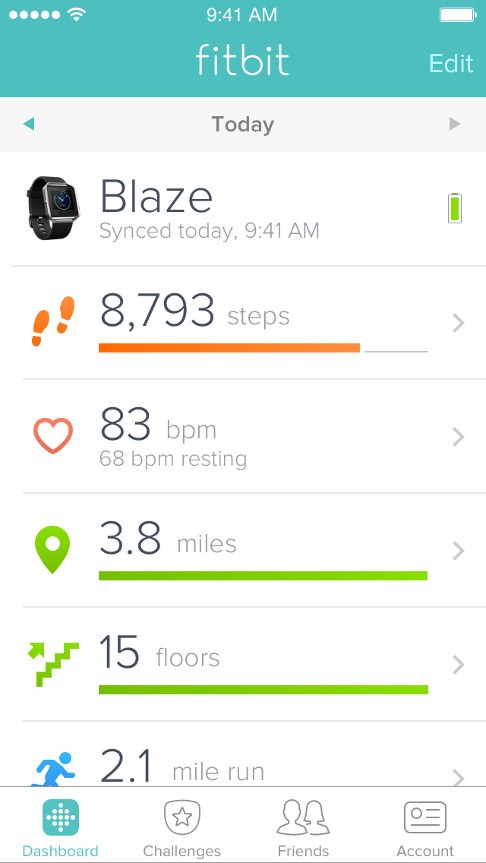 Using the Fitbit Device Itself
If your Fitbit device is not connected to your mobile phone, you can find your requirements by using the device itself. You must follow the steps below-
Open your Fitbit device and find the application list.
You must find a 'Settings' application. Open the application.
Select the 'About' option. You can see the 'regulatory info' option on the next page.
Select the 'regulatory info'. You can now find your Fitbit model number.
With this method, you can get the whole details of your fitness device. However, you can not get the model name in some cases. But, this problem can be solved if you google the model name by entering its model number only.
Using Android Fast Pair
This is an extremely important method if you have to reset your Fitbit device. Imagine if you have lost your box and need to reset your device. In this situation, you need the model name and number of the device. You can not use the Fitbit device itself to explore the 'Settings' option. Also, the first option is closed as your device is not connected to your Fitbit application account.
Now, you have the option to remember your Fitbit model name and number. Or you can use the Android fast pair. For making effective the method, you need to follow the steps-
Turn on your device and you can see a 'Download icon'.
Next, take the device near an Android device. The Android device must be Android 8 or above.
Now you can see a set-up option under your model name and number in your Android device. You can now tap on it.
After tapping it, the download process of for Fitbit app will be started along with the setting up process.
Exploring the Fitbit products page
The above three processes must fulfil your purpose. But what if you fail in all of them? There is still hope. The last option to know which Fitbit you have is to explore the Fitbit products page. You have to simply go through the products of Fitbit and try to match your device. Finding the exact model from the page might be the toughest option of all. However, if you can find it, you can have all the details of the model.
Conclusion
Fitbit is an important gadget for taking care of our health. You must know the model details if you are a regular user of the fitness tracker. Hope the above article might be beneficial to you to know which Fitbit you have.
The possible methods are explained according to the purpose of the discussion. You must go and check out your Fitbit model details by using the aforesaid methods. Disappointment might not hit you. Happy Reading!