If you are looking for how to find a nearest gas station with an ATM then you have landed at the right place. In this post we are going to discuss a few easy steps to help you locate the nearest gas station with an ATM using Google Maps app.
Many frequent travellers, especially those with longer trips ahead of them, need easy access to services like gas stations and ATMs. Having a petrol station or ATM close by is crucial in case of an emergency. By using Google Maps, it's simple to locate the nearest petrol station as well as an ATM.
Google Maps is an advanced mapping and navigation tool that displays position and route data in near real-time. Simple navigation makes it easy to locate stores, attractions, and other locations of interest. With this programme, you can get a bird's-eye view of any place on Earth thanks to a combination of satellite imagery, detailed maps, and user-submitted information.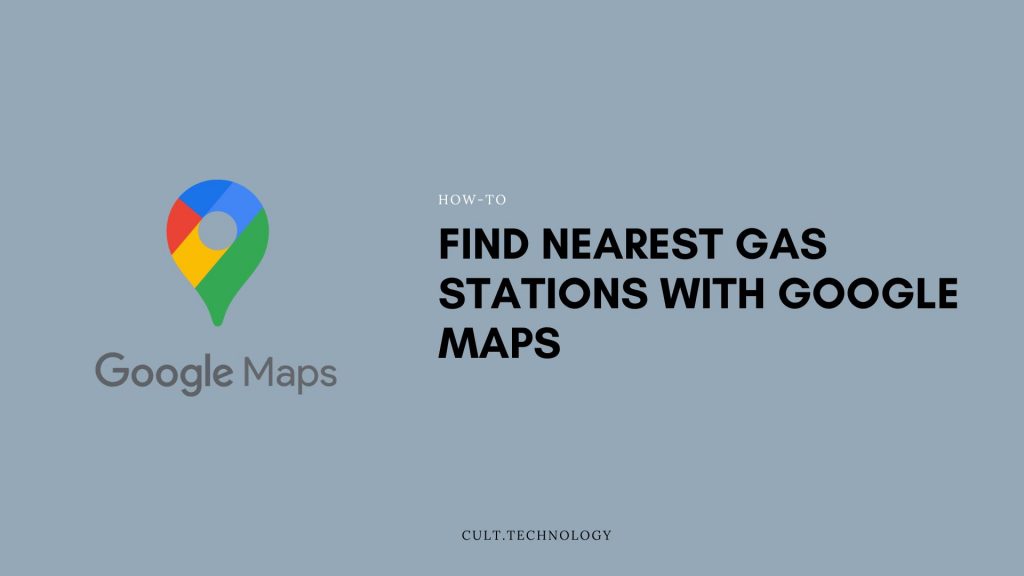 Google Maps is useful whether you're just passing through a new town or need to locate the closest gas station with an ATM. With the filters, you can zero down on the closest petrol stations with ATMs to your present location. Using Google Maps, we'll locate the nearest gas station with an ATM in the following parts.
Google maps have several features, you can use google maps for a multitude of purposes. The features of google maps stay hidden, and to help you get access to those features, let's find out several uses of google maps in detail, before finding out how to find a gas station with an ATM near you.
How to Find Gas Stations with ATM using google maps
The process of locating the nearest gas stations with an ATM can be broken down into simple steps using Google Maps. Here's how you can use the app's robust features to your advantage:
Step 1: Identifying Gas Stations in the Area
Firstly, to find a gas station with an ATM, you need to know the locations of the gas stations in the area. Google Maps simplifies this task with just a few steps:
Open the Google Maps app on your device.
Input "Gas Stations" in the search bar and tap enter, or select "Gas Stations" from the options in the top section.
Google Maps will now mark all the gas stations in your vicinity. You can use the zoom in/out feature to view more or fewer stations.
This process will provide you with a comprehensive list of nearby gas stations.
Step 2: Filtering Gas Stations with ATMs
Once you've found all the gas stations in your area, it's time to filter the ones that have ATMs. Google Maps' filtering options are perfect for this task:
Tap on the filter feature on your screen.
Select the "ATMs" filter. This will cause Google Maps to display only those gas stations that have ATMs.
Adjust the map view using the zoom in/out feature as needed.
By following these steps, you can find the nearest gas stations with an ATM quickly and effortlessly.
After identifying your preferred gas station with an ATM, you can use Google Maps to navigate there:
Tap on the marker of the gas station with an ATM that you plan to visit.
From the gas station's information page, tap the "Directions" button.
Google Maps will display the fastest route to your selected gas station. If you prefer to avoid highways or tolls, you can customize your route by tapping on the route options button and selecting your preferred settings.
With these easy steps, Google Maps can not only help you find the nearest gas stations with an ATM but also guide you there, regardless of your mode of transportation.
What are the other useful features of Google Maps?
When it comes to finding your way around town, many people turn to Google Maps, a popular mapping and navigation programme that offers a plethora of information and tools to its users. Google Maps' intuitive design and precise navigation information have made it a staple for many people.
Google Maps: The Ultimate Navigation Aid: Google Maps' primary function is as a navigational aid. Users can enter their starting location and destination to receive detailed directions to their final destination using their chosen mode of transportation like car, foot, bike, or public transit. With this app, you may get up-to-the-minute traffic information and select the most expedient route, avoiding toll roads and interstates if that's your preference.
Exploring Unfamiliar Locations with Google Maps: Google Maps is not only useful for navigating to familiar locations, but also for exploring unfamiliar ones. Businesses, restaurants, hotels, and other areas of interest can all be researched by users, who are then provided with details such as the establishment's address, hours of operation, phone number, and user reviews.
Experience Street View Feature in Google Maps: Google Maps now includes a feature called "Street View," which gives users a bird's-eye view of a specific place and lets them virtually walk around to get a feel for it. People who are visiting a new city or who are looking into a new area before relocating may find this function especially helpful.
Route Planning with Google Maps: Google Maps' route planning features make it easy to plot out a circuitous route and find specific destinations along the way. This is helpful for persons who have several stops to make throughout the day, such as delivery drivers.
Stay Updated with Public Transportation with Google Maps: Google Maps now includes real-time updates on bus and rail delays and cancellations for those who rely on public transportation. For visitors to an unknown city who aren't familiar with the subway or bus systems, this function is invaluable.
Sharing Location with Google Maps: Sharing one's whereabouts with loved ones is now easier than ever with Google Maps. This is helpful for parents who want to know where their children are at all times or for those who are meeting friends in an unfamiliar region.
Use Google Maps Offline: Google Maps also lets you save maps on your device so you may use them without an internet connection. This is helpful for people who are going to be in places where they won't have access to the internet, like on an aeroplane or in the middle of nowhere.
These are just a few examples of how useful Google Maps can be. Google Maps, with its extensive capabilities and precise locational information, is a must-have for everyone who needs to navigate from one point to another.
Now that you know the depth of Google maps including its capabilities. Let's find out how to find gas stations with ATMs using google maps.
Frequently Asked Questions
Can I find multiple gas stations with ATMs using Google Maps?
Yes, Google Maps displays all the gas stations with ATMs in your searched area. You can scroll through the list and choose the most convenient one.
Can I use Google Maps to find gas stations with ATMs while traveling?
Yes, Google Maps can be used to find gas stations with ATMs anywhere. This feature is particularly useful when traveling in unfamiliar areas.
Does Google Maps update in real-time?
Yes, Google Maps updates in real-time. This allows you to find the nearest gas station with an ATM even if you are on the move.
Is the Google Maps feature for finding gas stations with ATMs available in all countries?
Yes, as long as Google Maps is operational in a country, you can use it to find gas stations with ATMs. However, the availability of data depends on the information provided by the gas stations to Google.
Concluding words
When you're in a strange place, it can be difficult to locate a gas station with an ATM. If you use Google Maps, though, you can simply locate a petrol station nearby that also has an ATM. Google Maps is an indispensable tool for locating a petrol station with an ATM due to its intuitive design and robust features like filters and directions options.
How to utilise Google Maps to locate the closest ATM-equipped gas station is the subject of this article. You can easily find the gas station you need and receive instructions there by following the procedures indicated in this article. Google Maps is the perfect resource for locating the closest petrol station with an ATM, whether you're on the road, out and about, or in dire need of cash.
So, this was our post on how to find an ATM gas station near you. We hope you found this post helpful and informative.